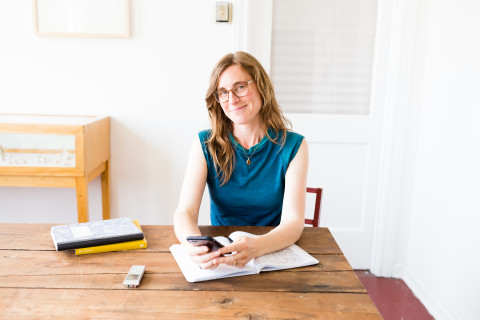 I help conscious companies and nonprofits expand through clear messaging and copy so they can expand and do even more good work.
I do that by:
- Helping companies craft a clear front page message that crystallizes their work and reaches the right audience.
- Writing clean web copy that effortlessly communicates the work, values, and vision of companies that specialize in positive, life-changing, or essential services and products.
- Becoming a member of a team and filling organizations' blogs, brochures, social pages, and customer inboxes with high-quality content that establishes them as a positive industry leader and a source for indispensable goods and services.
My services include:
- Business messaging sessions and reports
- Custom web copy
- Digital newsletters (emails, eblasts, e-newsletters)
- Blog posts
- Social media status updates
- Brochures, flyers, postcards, posters, and other copy for print
- Press releases
- Annual reports
- Case Statements
- Impact Reports
To help you bridge the gap between your marketing dreams and your time-limited reality, I can step in to help you get your site done and your ongoing content planned, written, and edited on time so you can get back to the core of your work.
Specialties
Annual Reports
B2B Copywriting
Blog Copywriting Services
Brand Identity Development
Business Messaging
Business Writing
Case Studies
Copywriting
Email Marketing Campaigns
Flyers & Brochures
Newsletters
Press Release Writing Services
Product Descriptions
Promotional Materials
Social Causes
Social Media Copywriting
Web Content Writer