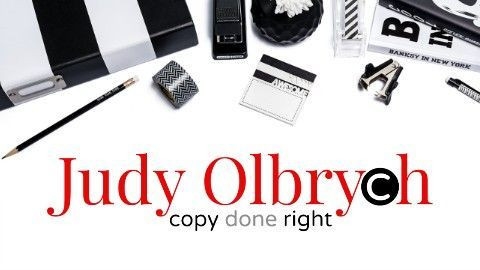 Are you a tech marketer looking for a direct-response copywriter who can constantly increase your conversions and drive leads, sales, and profits to record levels?
If you want to ...
• Generate new leads eager to buy your products and services
• Satisfy monthly goals with done-for-you customer-driven copy designed to sell
• Significantly increase return on your marketing investment
• Fully explain the deeper benefits of your new technology
• Boost productivity with expert writing … so your team can dedicate more time to other tasks
Let me help you.
The daughter of a mathematician and a high school math teacher, I grew up with a Commodore 64, stacks of computer cards, and a steady stream of the best direct mail campaigns.
DIRECT RESPONSE COPYWRITING SERVICES
SALES PAGES/LANDING PAGES - My landing pages have scored 28% and 31% conversion rates from cold traffic
PRESS RELEASES - You get strategic promotion commanding recognition and attention
WHITE PAPERS - Educate and Persuade with research-based content. Offer solutions, build authority, and generate trust.
GOOGLE ADS, FACEBOOK AD COPY
OTHER: VSLs, Webinar Scripts, Articles, Blog posts
Let's make you profitable.
Contact me today for more information.
Specialties
Ad Specialties
And All Sales Funnel Copy
B2B Copywriting
Blog Copywriting Services
Business Writing
Case Studies
Copywriting
Copywriting for Search Enigne Optimization (SEO)
Direct Mail
Facebook Ads
Feature Article Copywriting
Landing Page Copywriting & Optimization
Press Release Writing Services
Print Ads
Product Descriptions
Sales Pages
Video Sales Letters
Video Scripts
Web Content Writer
Whitepapers