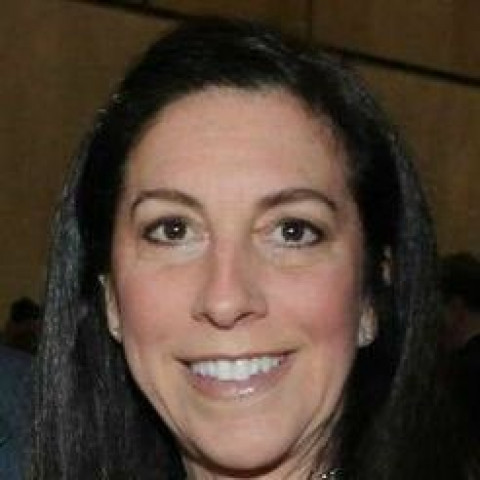 Leslie Feldman formed Feldman Communications, a public relations firm, in 1998, after working for more than a decade in corporate and agency communications. With expertise in the health-care arena, Ms. Feldman has worked with such clients as Tenet Health System, Main Line Health, The Children's Hospital of Philadelphia, Visco Technologies, the University of the Sciences, and as the media relations volunteer for the Cystic Fibrosis Foundation. She has also serviced non-medical clients including Ewing Cole Cherry Brott, Telerx, Alliance Marketing Services Group, and Fitzgerald-Spector.
Ms. Feldman spent seven years as Senior Communications Associate at Hahnemann University Hospital (now part of the Tenet system) where she managed publicity for several specialty areas of the hospital including cardiology/cardiothoracic surgery, oncology, and orthopedics. She directed promotional events for the opening of the Heart Hospital at Hahnemann, and was responsible for all media relations and event coordination for Hahnemann's annual Nike Golf Classic, and the annual cardiology fundraising gala. Ms. Feldman also brought national exposure to the hospital through a media relations campaign about sisters who had heart transplants simultaneously at Hahnemann.
As a Senior Account Executive at Earle Palmer Brown, a major advertising/public relations agency in Philadelphia, Ms. Feldman became an integral member of the Bristol-Myers Squibb account. She developed press materials for the annual American Diabetes Association Meeting and the communications plan for Glucophage (a type ll diabetes medication), and spearheaded the media relations plan for the drug's Direct-to-Consumer Campaign.
As principal of Feldman Communications, Ms. Feldman provides clients with a complete range of marketing and communications services including:
• Writing and consulting on copy for press materials and kits, trade publication articles, media and communication plans and collateral materials
• Media relations
• Special events planning
• Crisis Communications – preparation of press materials and media relations
• Website content
• Maintaining a close relationship with consultants in advertising and marketing, graphic designers, photographers, printers and mail houses.
Graduate: Temple University, Bachelor's Degree in Journalism
Memberships: Public Relations Society of America, Temple Alumni Association.