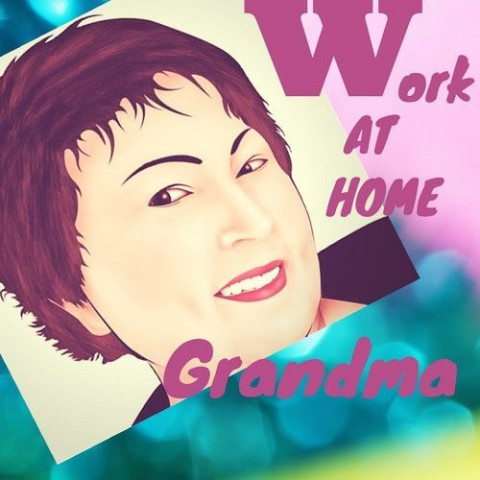 Copyhound is where you'll find the Work at Grandma and all her expertise to help your business - .
Copyhound was created a few years ago when I decided to make some changes in my life. I was working the 9 to 5 grind when suddenly I found myself in a medical crisis. While I was in recovery, my son made the comment that I was like a different person since I stopped working. Wow, that really set me a back a pace or two. Had I really been so absorbed with my job that I had forgotten who I was and what was important to me?
After 35 years in the insurance industry, I decided to change course and begin something new. My dream was to be a published writer and spend my time creating fiction that would appeal to a vast audience but yet be so close to home that it touched hearts. I realized then that fact is stranger than fiction and I began to write my stories garnering their basis off the many life experiences that had come my way.
The Rubies Family Saga is a four book series now available on Amazon and entitled Rubies - Escaping the Curse. A free preview of the books can be found on my website.
Do you have a story to tell or a website that needs some spark? Perhaps you don't know how to begin. Perhaps you are just getting started in business and need good copy for your website or even ideas about how to set it up. If you're in the medical field or insurance industry the talking points are easy for me.
Check out samples of my style on my blog where you will find great resources to aid in your business set-up and the opportunity to receive my free writer's resource guide.
http://www.freelancewithcopyhound.com
Copyhound is available for free consultation. Get the "nose that knows great writing".
Contact:
Specialties
B2B Copywriting
Bios
Blog Copywriting Services
Book Writing
Business Writing
Case Studies
Content Marketing
Copywriting
Copywriting for Search Enigne Optimization (SEO)
Corporate Communications
Creative Writing
Direct Mail
Direct Response Copywriting
Email Marketing Campaigns
Event Communications
Feature Article Copywriting
Ghostwriting Services
Healthcare Industry
Insurance Marketing And Wellness
Internet Marketing
Marketing
Newsletters
Outsource Writing Services
Press Release Writing Services
Promotional Materials
Proposals
Resumes And Job Search
Sales Letters
Search Engine Optimization
Social Media Copywriting
Web Content Writer
Whitepapers
You Tell Your Story And I Will Write It